personalized coaching for family caregivers
PIVOTAL POINT IN THE NEWS
News coverage, guest posting, and more...
My Pivotal Point has been helping family caregivers with coaching solutions that bring harmony through a fusion of emotional, spiritual, and physical strategies. We take each situation and customize a solution by considering individual needs, skills, and resources. Read below some of the timely articles and interviews from My Pivotal Point and Robin Weeks.
DAUGHTERHOOD CONVERSATIONS:
NAVIGATING THE HEALTHCARE SYSTEM
Anne Tumlinson hosts Jean Ross and Robin Weeks as they discuss the complexities of navigating our healthcare system.
Christine Salvo interviews Robin Weeks, who addresses healing the human side of business, approaching management challenges, personnel and team issues with an open heart and mind.

Experts from all corners of the world join Christine to discuss topics ranging from company culture to workplace burnout, leadership strategies and so much more
ELDER CARE SOLUTIONS:
WHAT IS A CAREGIVER CONSULTANT?
Sometimes in life, we all need a little support and guidance as we navigate job changes, relationships, and taking on the role of family caregiver. Similar to life coaches, there are now Caregiver Consultants, who can provide a variety of resources for the often-overwhelmed caregiver.
Caregiver Consultant Robin Weeks speaks to Elder Care Solutions about how she helps caregivers maintain life balance, learn new skills and gain confidence and stamina for providing care.
VIRGINIA HR TODAY MAGAZINE
VOICE OF THE HR PROFESSION
HR Virginia was one of 12 human resource organizations from across the country to win the award from the Society of Human Resource Management (SHRM), the highest honor given to SHRM state councils and chapters for notable contributions to the human resource profession. Before spending, members turn to HR Virginia to identify trusted, credible brands to incorporate into their business plans.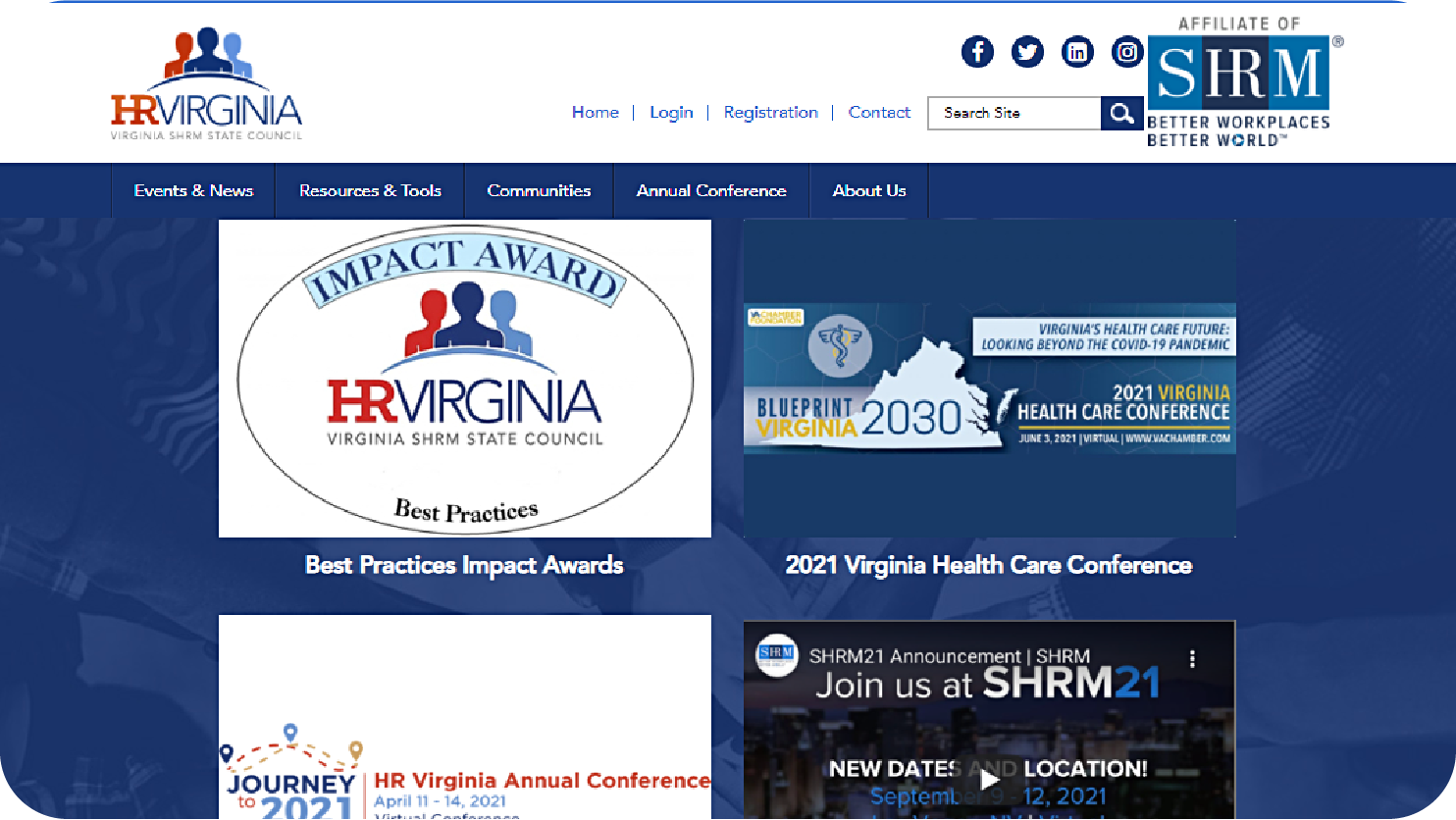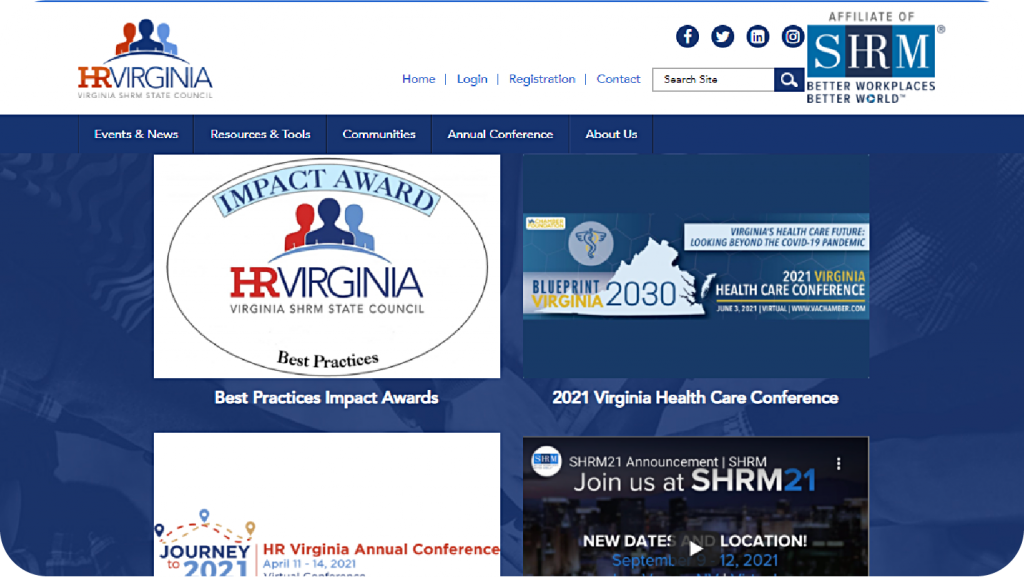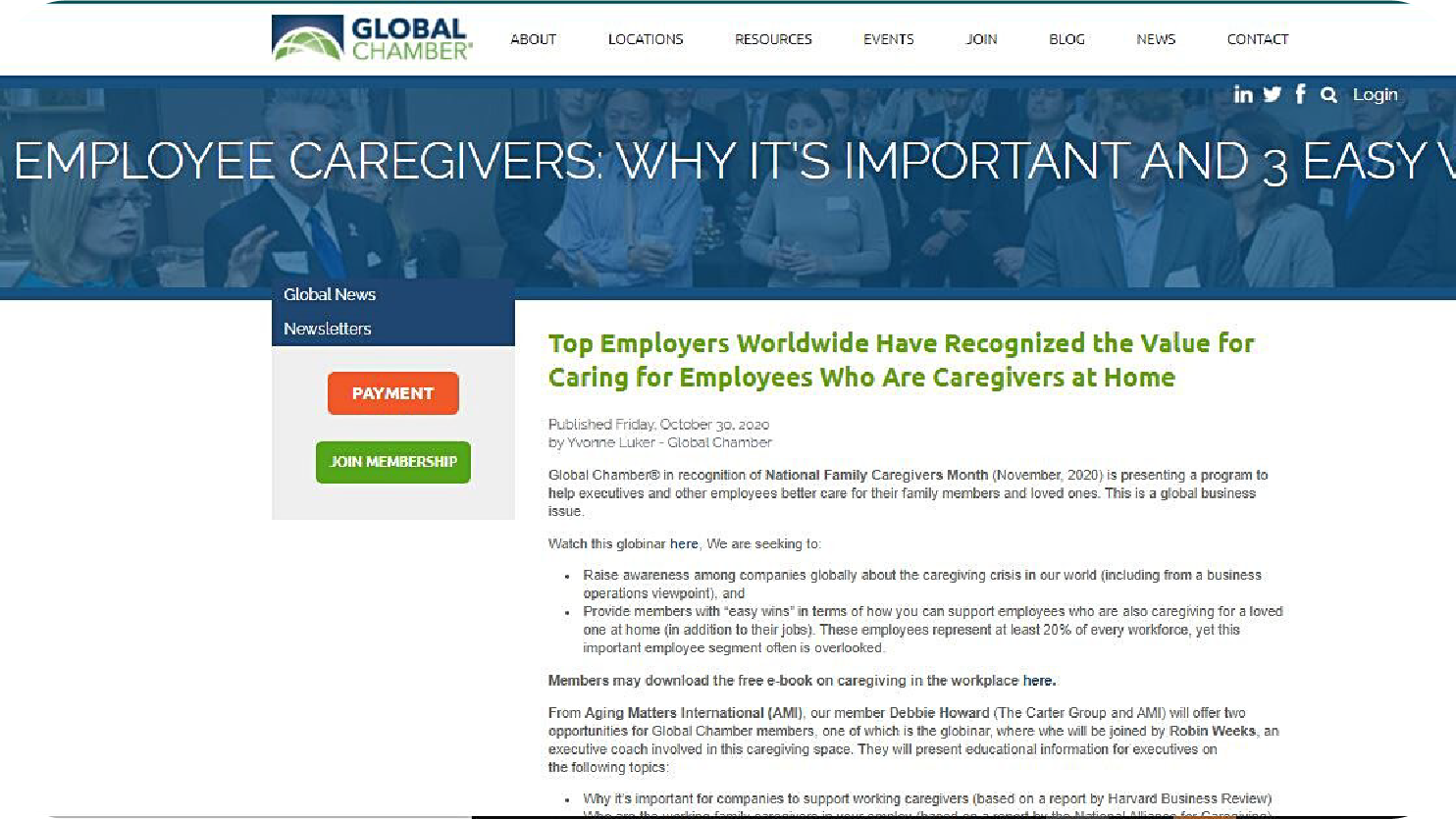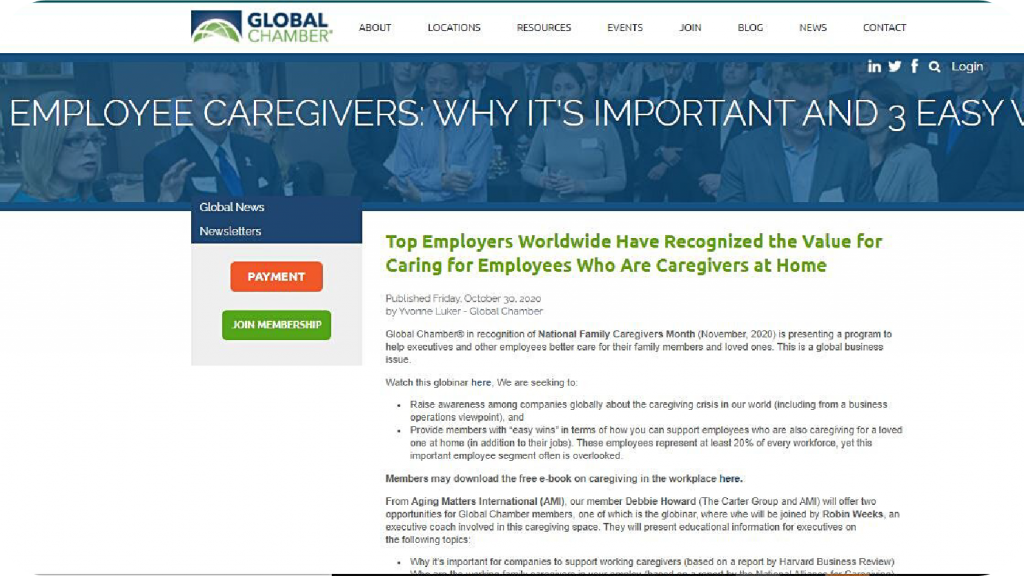 GLOBAL CHAMBER:
3 EASY WINS
In recognition of National Family Caregivers Month (November, 2020), Global Chamber® presented a program to help executives and other employees better care for their family members and loved ones. Robin Weeks was a globally recognized speaker at the consortium for her working in helping raise awareness among companies internationally about the caregiving crisis in our world. These employees represent at least 20% of every workforce, yet this important employee segment often is overlooked.
VALLEY BUSINESS FRONT: A TOUGH BALANCING ACT
Robin Weeks pens this article to illustrate the early warning signs that your caregiving journey is underway. It is also a story of how sibling disagreements over an aging parent's care can be a major interference in early interventions that can prevent a crisis. The key is for siblings to all be on the same page -- something that does not always come easily.