Personalized membership program to help you achieve harmony as a family caregiver
Magical things happen when you're in harmony and alignment. Both bring a sense of flow, and when you're in flow, even the hard stuff feels manageable. You're able to find calm, clarity, and courage. With the transformative coaching in the PATH program, I'll show you how to align your mind, body, heart, and spirit so you can embrace the challenges that naturally arise as a family caregiver.
I spent years
overwhelmed and exhausted......
I did the whole research thing; I pored over resources in a maze of possibilities, I toured facilities and attended workshops... so YOU don't have to.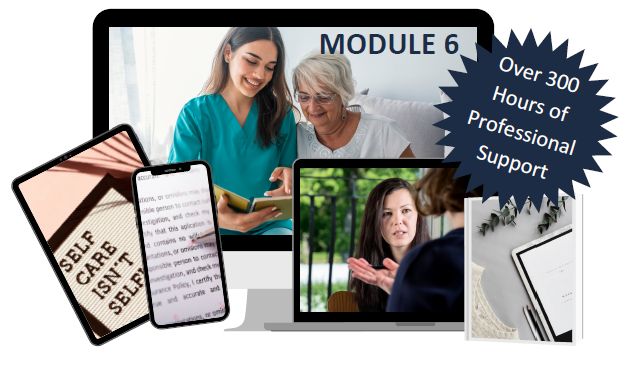 I took the long way to figuring out how to balance caregiving with everything else...
And now I've taken everything I learned, thrown out everything that didn't work, and put the rest into a single, comprehensive program.
The result is the My Pivotal Point Membership Program.
An intensive network of loving support, valuable resources, to-the-point guides, practical tools, and professional experts designed to help you achieve harmony and balance quickly.
Here's how it al breaks down...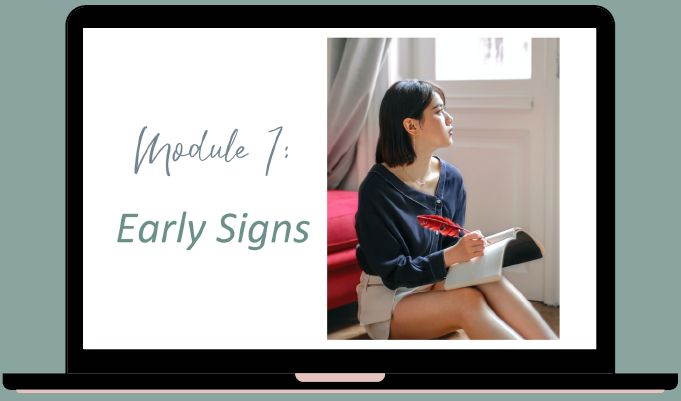 We'll discuss the myriad ways caregiving will impact your life, and make plans for how to prepare for changes along the way. We'll clarify what it means to be a caregiver and evaluate your evolving sense of identity.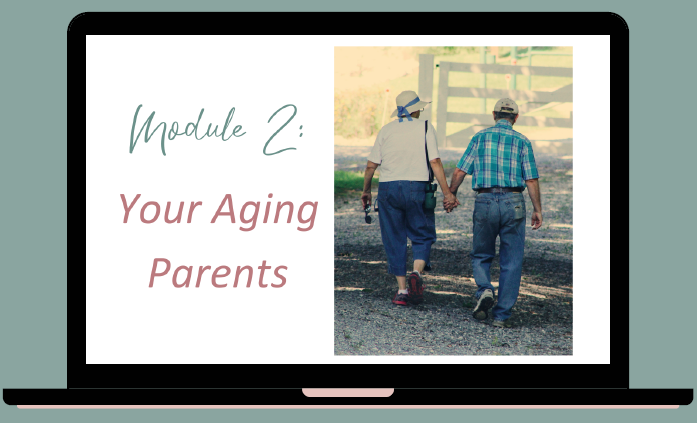 We'll apply effective communication skills to engage in tough conversations, as well as break down the different roles, responsibilities, and expectations related to caregiving.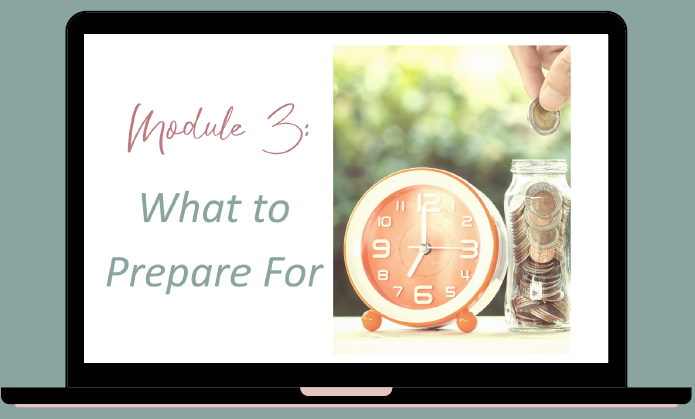 You'll develop the skills to accurately evaluate information and resources so that you can make informed decisions. We'll design a system to track important information as your loved one ages to alleviate stress and wasted time.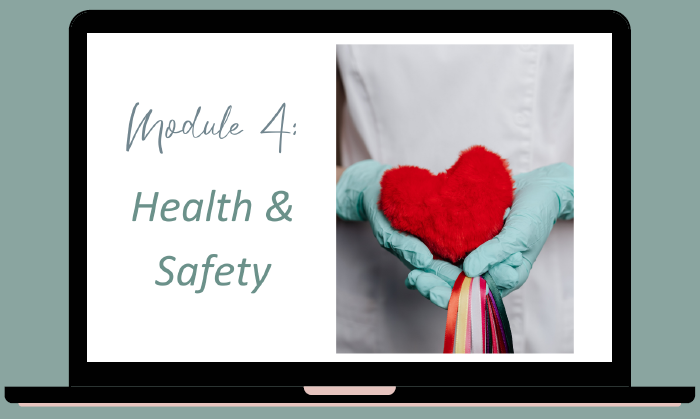 We'll make a plan for the various ways to accommodate your loved one's health and safety as emerging needs develop. We'll analyze options for care and living conditions, and build arrangements for respite care.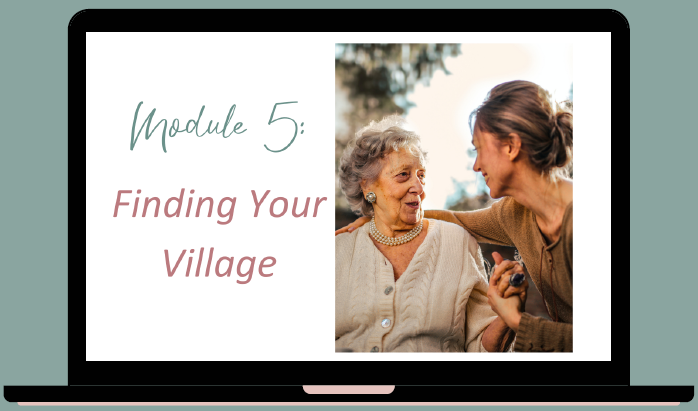 You'll enable support teams and family to take on critical roles in the caregiving process. You'll learn how to delegate and rely on others for help, and select appropriate tools to aid in the entire caregiving process.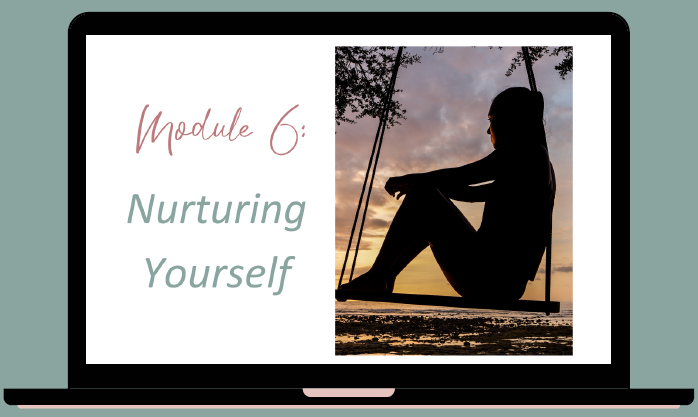 You'll employ a variety of self-preservation techniques, including boundary-setting and self-care, so that you're able to sustain your caregiving role with joy & health.
You'll discover how to utilize healthcare staff to best support you, and better understand how to analyze medical information for accuracy. You'll examine the stages of grief, and form coping skills to assist in the months & years to follow.
You'll know how to optimize time so that you can enter the last stage of caregiving with ease. You'll capture the legacy of your loved one and choose a way to honor this part of your life so that you can move forward with greater peace.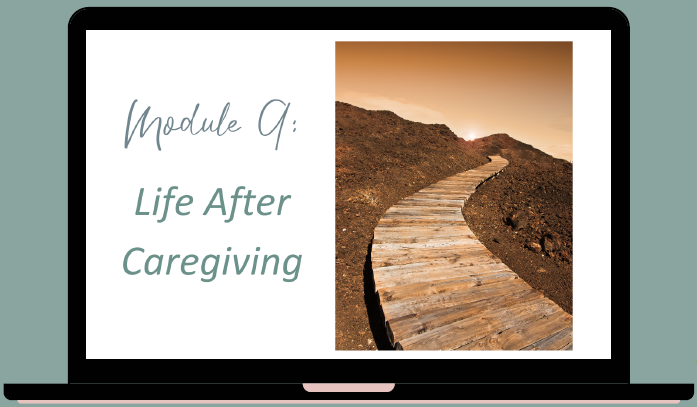 You'll know how to reframe your caregiving experience to emphasize its gifts, assess and integrate the new skills formed throughout your caregiving experience, & prepare for how life will look this day onward.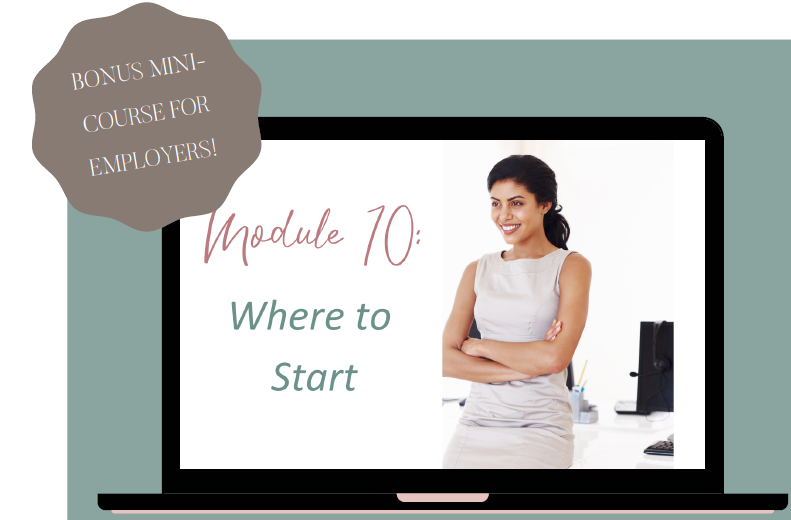 You'll gain awareness of the tools available to support working family caregivers, evaluate your company's areas to build upon, and launch an organizational needs assessment.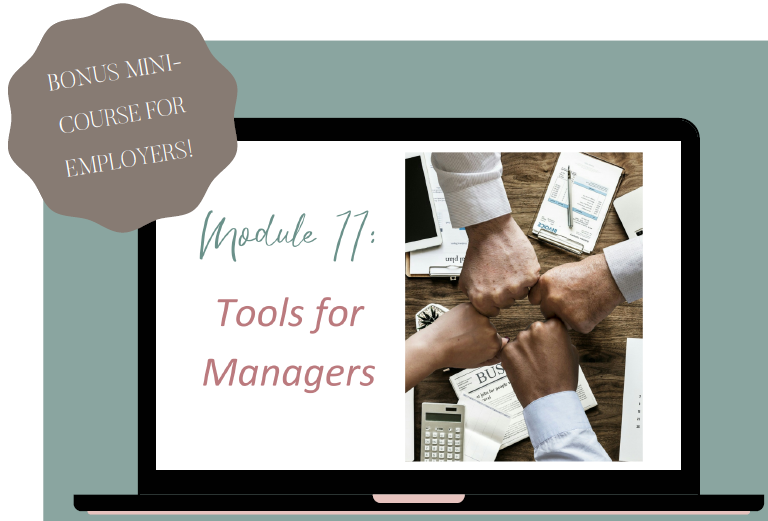 You'll curate an inclusive environment for caregiver employees to share their experiences openly, and aid in employee development through a resource hub.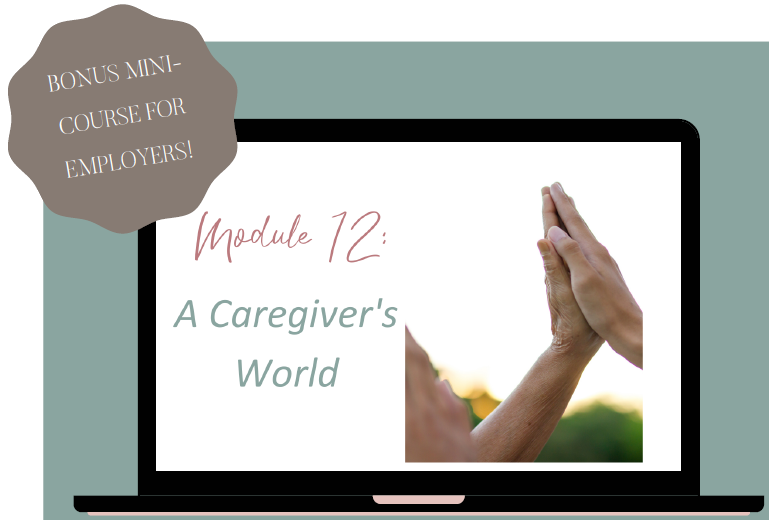 You'll design systems to reduce the amount of disruption caregiving has on the workplace, reflect on and expand workplace policies, and then celebrate the victories brought forth.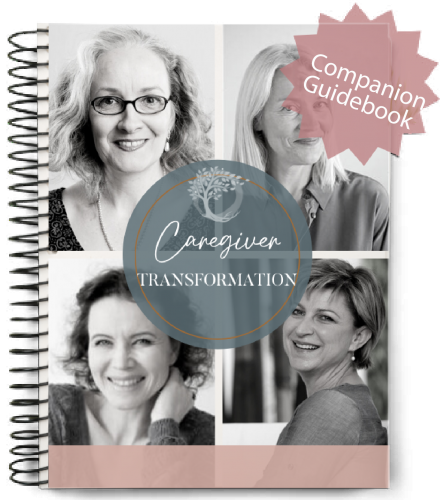 Get the Membership Companion Guidebook!
In addition to the incredible video content, community forum, guest interviews, expert workshops, Q&A sessions, and more, you'll also get a copy of my Companion Guidebook!
Inside you'll find:
-Cheat Sheets
-Checklists
-Fun Assignments
-Example Scripts
-Spaces to Practice and Reflect
-Resources
So Much More!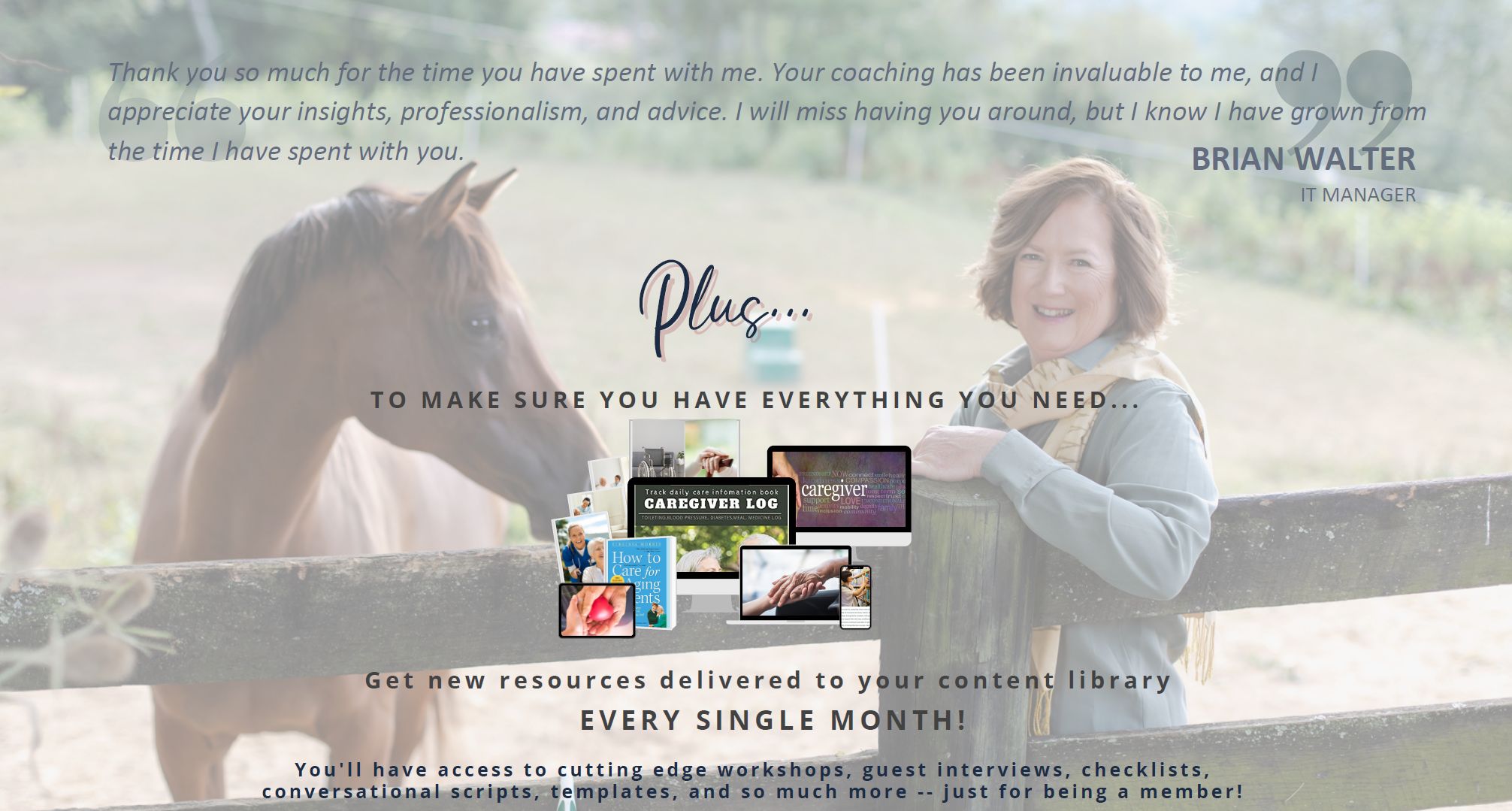 Care Buddy Extra Support:
Caregiving can be a lonely journey. Having someone walk the path alongside you who understands can make the burden feel a little lighter. Based on a profile you submit, we will match you to someone with similar caregiving responsibilities and interests so that you have your own Support Buddy.
Coping with Grief Program:
This virtual grief support group is offered twice a year in the spring and the fall for 6 weeks. We will hold live, one-hour conversations on Zoom each week.
Coping with Grief is designed to help individuals who have experienced the death of someone significant to them. Participants will:
Receive support from others who have experienced a similar loss
Learn about the grief journey
Explore ways to remember and memorialize your loved one
Handle conflicting emotions that may range from anger, sadness, guilt, relief, and hopelessness
Map resources, people, and processes for your journey
Discover healthy ways to express grief
One-on-One Grief Support: 
As a Certified Grief Facilitator, I will walk you through the difficult and emotional process of grief. Whether you have lost a loved one recently or decades ago, or are anticipating the death of someone you care for, I offer 45-minute individual sessions for anyone who would like help processing and moving through grief.
Virtual Retreat: 
Every year, we offer a 2-day virtual retreat focused on four domains of caregiver wellness: physical, financial, emotional, and spiritual. The retreat will feature guest speakers, workshops and Q&A with experts.
Caregiver + Elder MAP Time:
For our Legacy members, we offer a unique opportunity for caregivers AND those they care for to connect with the larger membership community. In these weekly gatherings, we will spend 30 minutes engaged in stimulating music, art, and/or physical activities designed for all physical and cognitive levels. Come enjoy a casual half hour of guided fun!
STILL HAVE QUESTIONS? READ OUR FAQs .